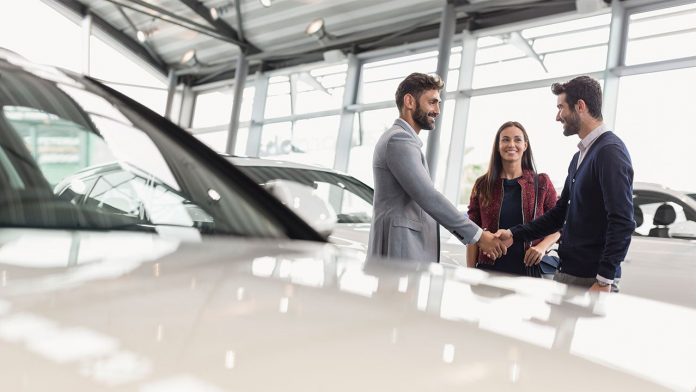 Buying a car can be a headache. By learning how to deal with car salesmen and how to negotiate a car price, you can reduce a bit of the headache involved in car buying. By being educated in the process of purchasing a car, you can hopefully reduce the overall amount you end up paying. Below are 10 tips to help you smartly navigate around purchasing a new car. 
1. Homework, Homework, Homework
Before you do anything, do your homework. Look into the different types of cars out there.  Look into every last detail of the car – cost, security, features, longevity. Look at the car from head to toe. Make sure you read reviews and consumer reports. 
2. Budget
Create a budget. Figure out how much you can spend overall. This includes the price of the car, maintenance, insurance and gas. Then look at cars within your budget range. It is recommended to lower your actual car budget by $2,000-$3,000. You can find an online calculator that can help you with figuring out numbers. 
3. Daily Use
Find a car that you will use daily. You should not fantasize about a car that you want to take on special road trips once in awhile. This is not economical. If you need a car to just run errands and go to work, look for a car that will fit those needs and not a minivan. 
4. Test Drive
It is important to test drive any vehicle you are thinking about buying. Take your time when you are on your test drive and make sure you understand the vehicle well. Test the car out on the highway and on residential roads to get a better idea of how the car drives on different road conditions. Also, see if the salesperson will allow you to go on a test drive without them. This will allow you to focus solely on the car. 
5. Explore The Car
You should also sit in the car for a while and explore all of the control buttons and see if the car fits you overall. You should see if the car has enough room in the backseat for passengers. It's a good idea to spend a little time in each seat of the car. You should also play around with the entertainment and information screen. It is important to see if it is user friendly and if it has the features you are looking for
6. Give Yourself Time
Don't buy a car on an impulse. Make sure you do thorough research, test drive the car, determine your budget and think about it long and hard. Just because you go to the dealership does not mean you have to buy the car that day. Give yourself time. Do not listen to the internal excitement you maybe feeling of buying a car. Take things slow. 
7. Pre – Approval For Financing
You can start the financial part of your purchase before you even step inside a dealership. You can visit your local bank or credit union to get pre-approval for a loan. This helps you understand how your credit is before going to the dealership. Sometimes the dealership can make their financing more attractive with other incentives. 
8. Drag A friend Or Family Member Along
Bringing a friend or family member to the dealership is a good idea. They can look at things logically without the excitement you are feeling. They can also provide a second opinion regarding the car you want to buy. 
9. Don't Feel Bad About Saying 'No'
Car salesmen try to sell add-on features, maintenance packages, and extended warranties. You can think about it all, but if you really don't need it just say no. Don't feel bad about saying no. 
10. Don't Be Scared To Walk Away
Buying a car is time consuming; however, if things are not going your way just walk away. Don't settle. You may be exhausted from the entire process and just want to be done, but going for a not so great offer will give you buyers remorse later.
Purchasing a car can be difficult. There are a lot of things to consider. This ten step guide will help you navigate your way to buying a new car.