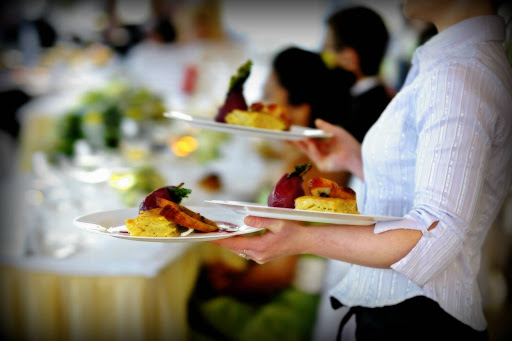 When hosting an event, you have to get a lot of vendors in place. One of the most important one's is catering. Food is a big part of any event. In most cases, people remember the food the most from big events. That is why finding the right caterer is a big deal. If you don't have the right caterer for your event, it's a red flag and it might hurt your turnout.
Food is used as a way to bond with others and a way to network. If you are looking for a caterer, here are 10 tips to find the best caterer for your event.
Consider Your Own Personal Needs When Choosing A Caterer

You need to guarantee that your catering staff can take care of the number of guests you invite to your event. You should also make a list of what types of things you expect from your caterer. You might need appetizers and entrees, or only one of them. Your caterer needs to be able to handle the size of your party without being overwhelmed.
Remember Your Event's Location When Selecting Catering Staff

Location is vital. Try and find a caterer that understands your venue or has experience in a similar setting. There are some caterers who will build out whole kitchens at events when on site, when there was not one available. If they are not eager to go the additional mile to see to it that everything matches or even exceeds your expectations, then it may not be the ideal match for the event.
Decide Just How Much Flexibility You Want From An Event Caterer

Party hosts and planners have the stressful task of preparing for whatever might happen, therefore it makes it easier for everybody if all parties are flexible. This is particularly true in regards to food. Allergies and tastes can complicate matters, so using a chef who foresees and prepares for these factors is important. When interviewing caterers for your task event, ask them about incidents when they have had to use their creativity to solve a problem.
Have A Look At Event Caterer's Customer Testimonials Before Picking Them

The best approach to make sure you have decided on the ideal caterer for your event is to read testimonials and check resources. Be sure to ask coworkers and friends their experience with the caterer.
Review The Costs
This may sound obvious, but for some its not. Check the cost of a caterer. Ask for an in depth quote so that you can understand what you are paying for.
Request To Look At The Event Caterer's Certificates

Before you hire a caterer, make sure you ask to see their certificates. It is important that they have their medical departments and insurance providers certification. If they are not able to supply these kinds of certifications to you, it may be time to proceed to another candidate.
Make Sure You Learn About The Caterer's Food Prep Procedures

Make sure you inquire how the food is going to be prepared. It is possible to have a great chef who prepares meals that work for you, but be sure that you understand the food prep process and how the chef will achieve everything. 
Finding the perfect caterer for your event will either make of break your event. People remember food. So they will remember if the food was excellent or just sub par. They will also remember if the catering staff was on top of things. Make sure you fully vet your caterer before you book them for you n ext event.