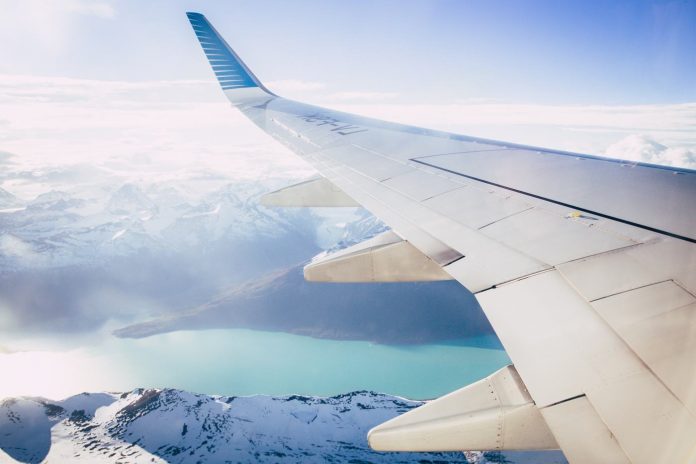 Planning your next travel experience? That might be a task which could quickly turn from exciting to boring as you try to juggle all the details – find out when's the best time to travel, the best way to get the best deals while you're on the move, what to do when you arrive, and much more.
Here are some travel sites that can help you plan your trip.
Skyscanner
If you don't want to search through numerous sites to look for and compare travel deals, Skyscanner is for you. The site has a self-built technology to search through hundreds of travel sites for hotels, flights, and car rental rates.
Weather Underground
Make sure you're prepared for your day's adventures with Weather Underground. With more than 250,000 private weather stations, Weather Underground supplies hyper-local predictions. Along with the weather, the program may also show travelers what the temperature "feels like" at a given place. 
LonelyPlanet
Lonely Planet publishes digital and physical travel guides so that travelers can detect the most exotic destinations. Pro tip: read through Thorn Tree, the site's comprehensive forum for boundless information from fellow travelers.
Couch surfing
If you feel especially adventurous, Couch surfing is a great way to find a terrific place to stay. Couch surfing puts travelers in contact with local hosts at any given destination. They then have a place to crash at night and they can meet interesting locals who can give additional ideas and tips for your trip.
Hopper
If you're trying to save money on airfare, Hopper is for you. By assessing ticket listings for flights, Hopper will notify you when it is the best time buy air fare tickets. 
Hotels Tonight
Hotels Tonight can help you find cheap hotel rooms on extremely short notice.
Road trippers
Road trippers is a travel planning platform that will help you plan road trips. Not only will Road trippers show you ways to get from point A to point B, but it will show you the most interesting route to your destination. It will highlight amazing locations off the beaten path. Road trippers also lets you plan your trip based on things to do, sleep, food and drink, and a lot more. 
Instagram
Instagram started as a simple photo sharing app, but it has transformed itself into a must-have app for travelers. It allows you to follow your favorite travel instagrammers and alerts you of pictures taken in particular places. 
Google Flights

If there is one word that explains the strength of Google Flights it's "rate". With filters which let you sort determined by the number of stops on your trip, the airline, time of day, and more. Google Flights offers travelers a quick and in depth look at accessible flight choices. 
TripAdvisor

TripAdvisor is your 1 stop shop for travel. Not only will the site allow you to reserve a flight for your next destination, but it will also help you find hotels, vacation rentals, restaurants, and much more. TripAdvisor has its own price comparison feature, which will show travelers where they can discover the best deal when booking a trip.
Momondo

Momondo is a travel search site which provides a cheap way to discover flights, hotels, and car rentals. Rather than booking your tickets directly through the site, Momondo links to the relevant booking sites, which means extra fees aren't tacked on the cost of your airfare. 
Student Universe

Student Universe bills itself as "the world's top travel booking service for students and youth." With the objective to make travel easy and available to young travelers, Student Universe will enable you to find cheap flights, hotels, tours, activities, and much more.
SnapChat

Snap Maps feature launched in June 2017, shows users exactly what other people are snapping, in real time, at any given destination. Snap Maps can help you find hidden gems at any destination.
Nomadic Matt

You don't have to pay a lot to be able to travel. Nomadic Matt specializes in financing travel, and promises to help you "travel anyplace better, cheaper, and more."  The site has expanded over the years, publishing everything from advice on the best way to save money for your next trip to tips about the best way to locate inexpensive airfare and resorts. Then, the moment you've booked, the site also sells budget travel guides for destinations that vary from Paris to Bangkok.
AirBnB

When Airbnb initially established in 2008, it was a terrific way to find cheap and fast alternatives to hotels. Now, 10 years later,  travelers can find sleeping accommodations that are just as exciting as the excursions at their chosen destination with the help of AirBnB.
Hotel Tonight

With regard to booking last minute travel, Hotel Tonight is the best of the best. The site can help you find last minute hotel deals, or deals for resorts, so you will always find some place to stay, even if you procrastinated.
Hostel world

Hostel world is basically the Airbnb of hostel reservations. Hostel world can help you in finding somewhere to stay at destinations all over the world. With filters that let you look for hostels based on price, facilities, hostel type, and much more. Hostel world can enable you to locate a hostel that's as cheap or as lavish as your wallet will allow. 
Google Translate

A language barrier should not keep you from traveling. Google Translate, available on both web and mobile, offers quick translations of more than 100 different languages. 
With the help of these travel sites, your boring vacation planning can be made much easier and funner. You will not have to stress out about planning your trip or paying too much money for it. With the help of these apps the planning and money saving will be done all for you.