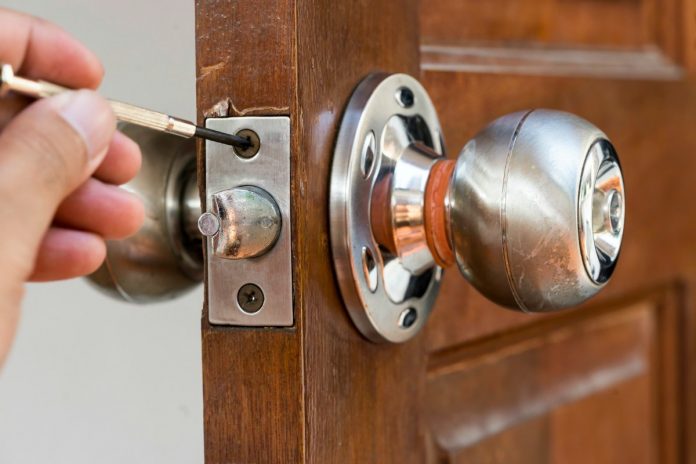 Are you in need of a good Locksmith? If you are, you aren't alone. Each year, countless people find themselves needing a locksmith. It is important to keep the number of a good locksmith handy. Below are some tips on how to find a a good locksmith. 
1. Hours Of Operation
To be a good locksmith you need to be open around the clock. This is because you never know when someone might need assistance. You need to be ready for the call, right?
2. Get Recommendations
Everyone uses locksmiths. So it is not odd to ask your friends for a recommendation. You might have a friend or two who have had good experiences with a locksmith.
3. Research Your Choices
When looking for a locksmith, you should check reviews. You can find reviews on yelp or Angies list. Never call a locksmith without knowing their reputation.
4. Locksmith Code Of ethics
If your locksmith comes and unlocks your front door or car without asking for proof of ownership, you have a problem. A locksmith should always ask for identification. If they do not ask, avoid this locksmith in the future.
5. Search For Locksmiths That Offer Multiple Services
In finding a good locksmith, it is in your interest to search for a locksmith that provides multiple types of services like residential and auto. After all, you don't know when you might need help with either.
6. Trust Your Gut
In finding a good locksmith, it is sometimes best to simply trust your own instinct. In case the locksmith appears questionable, avoid them at any cost. You should not take some risks with somebody which has a hand in your safety.
7. Make Note Of The Purchase Price
When a locksmith provides a quote, be conscious of it. Some locksmiths may try to over charge after the job is done. If this happens, remind them of the quote they gave you.
8. Compare Prices
If you're interested in a specific locksmith, compare their costs to that of another. Find a price that seems sensible. If you find a locksmith with prices that are too good to be true the locksmith might not be that great.
9. Use The World Wide Web To Find Services
If you cannot find a good locksmith, try to use the world wide web to find Locksmiths in your area. You will find more locksmiths on the web than in the regional phone book!
You may think that finding a locksmith is an easy task. It is! You just have to make sure you do your due diligence before you hire one. It is always a good have a locksmith on speed dial. After all, you never know when you might need to call one.