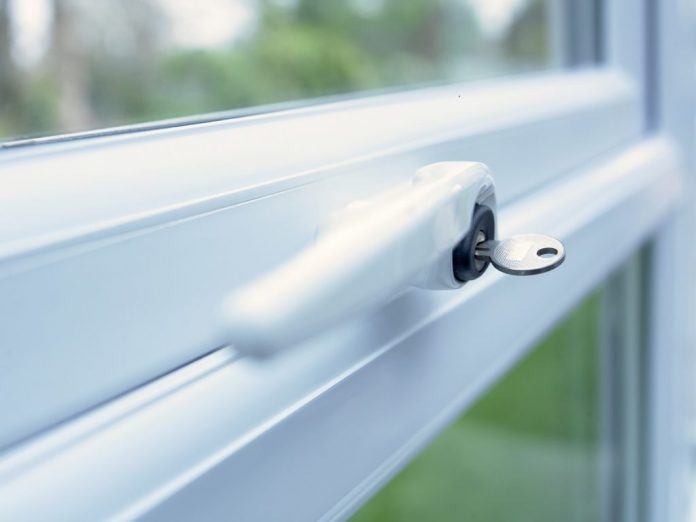 You just moved into your new home and you are so excited to start decorating your place. Hold up! Before you start decorating, you should look into making sure that your home is safe and secure. There are plenty of in home thefts that occur these days. With an incident happening every 25.7 seconds. As you can see home security should be a high priority on your list after you move in. Below are 8 ways you can secure your new home.
1. Secure The Doors
This isn't the 1950's when neighborhoods just felt safe and people left their front doors unlocked without a care. Make sure your front doors are always locked. If you are moving into a home that someone else lived in previously, call a locksmith to change all of the locks.
2. Update To Smart Locks
Boost your security by using systems like ring door bell. This system will video record every time someone is close to your house. Also, it will record and show you live feeds of who is ringing your door bell. You can put the cameras on your windows and doors to keep your house as safe as you can.
3. Insert Window Bars
Window bars might seem like an odd idea to install, but it will keep the thieves away from your first floor windows. You can also put in a lot of prickly bushes around the first floor windows.
4. Outside Lighting

Vandals, thieves, and other criminals don't want to be in the spotlight. Keep bad people at bay with ample outside lighting. Place lights around front and rear yards, along paths, close to the garage and along other outside structures. You can use motion activated lights and also conserve energy by using recessed lighting. Also put your outdoor lights on a timer.
5. Don't Overlook The Toilet Or The Garage Entry Points

This entry point for your home is getting more popular with criminals. And even when they can not get inside your home, they can probably get some pretty great things in the garage. Make it a habit to lock doors into the garage both exterior and interior.
You should also think about bringing your garage door opener inside your house. This way they cannot gain access from a vehicle that you park outside. Also, if you use a security code to open the garage, be sure to keep it confidential.
6. Establish A Security System
Your new home must have some kind of a security system. Whether it is a fundamental DIY system or one which includes a company and home automation, you need one. There are lots of home security choices for every budget and different levels of security. So you need to do your homework to see what is right for you. 
To select a system which you are comfortable with, assess the needs of your area and your residence. You may get in touch with the regional police department for neighborhood crime data. They can also also assist in doing a home security evaluations of your home.


7. Get A Safe

In case an intruder gets in your home. Make sure that your valuables are protected. Get a home security safe to put your valuables in. These valuables can include jewelry, passports, birth certificates, money, and social security cards. Make sure it is all in a safe box.
If you can, try to get a safe box at a bank. This way you will not have any irreplaceable valuables in your home.
8. Utilize Home Automation

Home automation can provide you remote (or scheduled) management of lighting, door locks, security cameras, smoke alarms, and other security devices. You are able to acquire real-time alarms about suspicious activity, so you're able to respond fast and thwart potential burglars. Here are some things you can do with home automation.
Schedule lights (along with your TV) to flip off and on when you are away.
Scare away porch wanderers with two-way conversation through a ring doorbell.
Get an immediate video feed if somebody walks up to your house
Assess on a smoke or CO2 alert and cancel false alerts from the smartphone.
There are lots of ways to secure your home. Make sure that you take proper measures to do so. Not only to keep your valuables safe, but to keep your self safe.