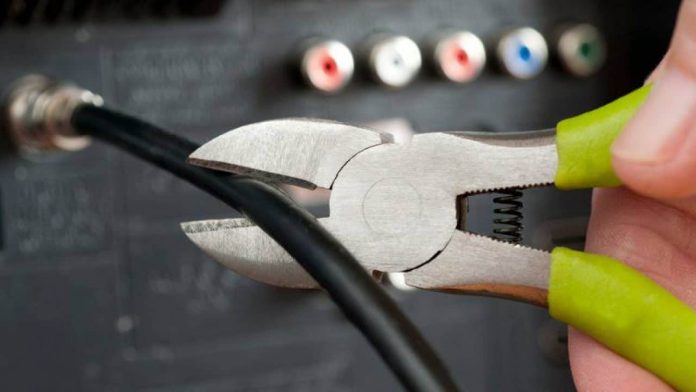 Are you considering cutting the cord to your cable TV? I'm sure you are wondering if you cut the chord where you can watch your favorite TV shows. With all the technology that is available these days, there are many ways you can get your fix of the shows that you love. You can find technologies that will let you watch your shows live or on demand.
You can cancel your conventional satellite or cable subscription — eliminate the cable — and then utilize streaming devices and platforms. If you're thinking about cutting cable, here's a peek at the abundance of services and devices available to get your fix.
There are devices that are committed to streaming as well as streaming platforms. Here's a peek at different ways you can still watch your favorite tv shows after you cut your cable chord. 
Roku

Roku is a device that you can use to set up multiple streaming platforms. set-top boxes such as the Roku Ultra, and Roku-powered TV sets. And most Roku devices have a voice-activated feature which makes looking for what you want easier. Roku is currently winning in the"go-to" option for streaming devices. This means that you don't need to purchase another device along with the Roku.
Amazon Prime Video
If you are an Amazon Prime member , you have access to Amazon Prime Video. It's comparable to Netflix since it provides thousands of movies and TV shows which you can see on almost any device. Amazon also has its own special shows ( with hit shows such as Man in the High Castle).
Apple TV
Apple TV has come a long way since it originally rolled out. It's constantly gaining new and fascinating features. Similar to Amazon Prime Video, it has TV shows that are especially created for Apple TV. Many of these shows are award winning. Additionally, it works well with your other Apple devices like your iPhone or even iPad. 
Hulu
The initial Hulu service began as a video-on-demand (VOD) alternative for cable TV programming. It provides all of the hot shows on cable the next day and also with limited commercial interruptions. 
Fubo TV
If you are a sports fan, then Fubo TV is the service for you. It boasts 100+ channels. it features a lot of sports stations such as NFL Network, NBA TV, CBS Sports, FS1, FS2, neighborhood Fox Sports, plus far more. It also has non sports related channels such as AMC, USA, and FX. It Fubo TV is now available in 98% of the United States. 
Netflix

If you like to binge on your favorite shows or watch movies and TV on-demand without any advertisements, Netflix is for you. Besides tens of thousands of movies and TV shows, it has its own award-winning programming. There's so much on Netflix it is really difficult to choose what to watch. Additionally, it is available on just about any technology device via an app download.
In reality, it feels like fresh live streaming TV services are popping up all over the place. Thus, keep your ears open to ways you can watch your favorite shows after cutting your cable TV chord.