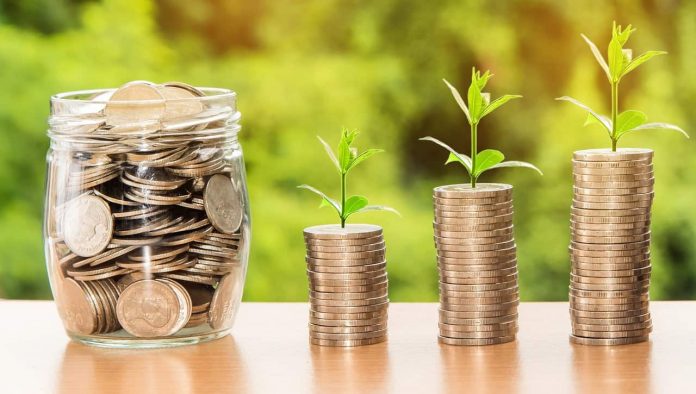 Nowadays you can find a good deal on just about anything. You just have to be smart and know where to look for the deal that you need. A good way to find deals and save money is through money saving websites and apps. This will allow you to spend less money and stick to your budget. In the long run this will provide you with extra money for other things. 
Below you will find 10 awesome money saving websites. 
1- Amazon Subscribe & Save
Amazon is simply amazing. You can find virtually everything on there. They have a program called subscribe & save. They way that it works is very simple. You can program your account to send you an item you use often on regular intervals. By doing this, you save 15% off of the item. If you have a certain amount of items on your subscribe & save then you can get 10% off of your overall purchase. 
2 – ThredUp
Buying clothing can get expensive. Moms know that clothing a child who is growing can get pricey. This is why ThredUp is a great option. It is an online consignment shop for women and children. When you or your children no longer wear a particular article of clothing, you can sell it to ThredUp. When purchasing from ThredUp, orders $50 or more ship free. This is a great go-to option to reduce clothing costs for the family. 
3- Ebates
Wouldn't it be great to get money back for going shopping? This is totally possible when you use Ebates. After making a purchase through the portal, Ebates will give you back 7-10% of your total purchase. Ebates is great for stores like Amazon and Old Navy. When you sign up they will give you $5!
4 – Instacard
Do you have a busy schedule? Are you always trying to fit in grocery shopping into your busy schedule? Instacart is the answer! All you have to do is order your groceries online and Instacart will deliver.  You maybe wondering how this saves you money. Well if you aren't physically going grocery shopping, then you won't be tempted to buy items not on your list. Your first delivery through Instacart is free. 
5 – $5 Meal Plan
Meal planning is a great idea; however, to a novice it may feel complicated and time consuming. This is where $5 Meal Plan comes in! $5 Meal Plan provides you resources to help start meal planning. It will provide you sample meal plans and ingredient lists. This will allow you to save money on groceries. Also, this planning helps with the frustration of "what's for dinner"? You can test run this site for free for 14 days. 
6- Hotels.com
Who doesn't like to travel? Planning the perfect trip can get pricey. This is why Hotels.com is a great site/app. On Hotels.com you can search save money by finding the best priced accommodation. All you have to do is search your location and results will come up. You can also filter your search on specific amenities. 
7- Living Social
Who has not heard of Living Social? If you haven't then now you have. Living Social is a daily deal site. They have a great selection of daily deals. They also give you a deal for free if you can get 3 friends to also purchase it. Many times the deals are 90%! You can find deals for dining, entertainment, events and so much more!
8- Survey Junkie
Survey Junkie is exactly what it sounds like. It is a survey site that you can earn money from during your down time. Every time you take a survey, you earn points. After earning a certain number of points, you can redeem your points for gift cards or cash! 
9- Gazelle
What do you do with your old electronics? Give them away, donate them, trash them? Have you thought about selling them? You can make money by selling your old cell phones and tablets on Gazelle. You can sell your electronics to Gazelle and they will pay for the shipping cost. You can cash out your profit or you can use it on the site to purchase another device. 
10- Ibotta
Ibotta is simple to use. It helps you get cashback when grocery shopping. All you have to do is download the app on your phone. While you are grocery shopping look on the app for rebates for products you are purchasing and click on it. When you go home, just scan your receipt as proof of purchase. You then receive a credit savings to your account.