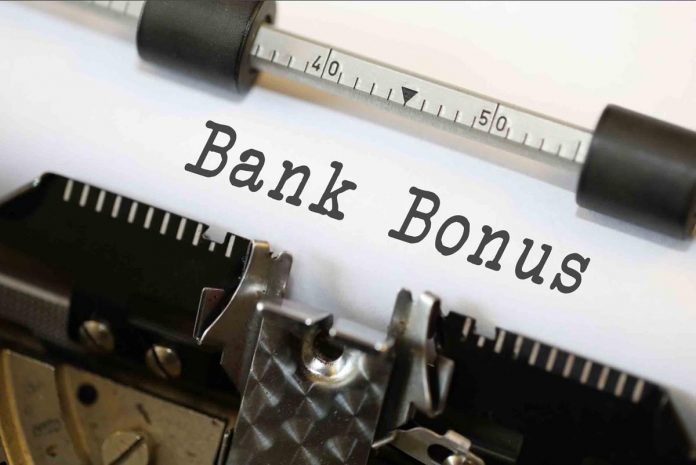 The banking industry is very competitive. Every new year the competition is especially strong. The banks are all trying to earn your business and your hard earned dollar. Lots of banks offer customers bonus's for opening up an account with them. If you are considering moving around your money or opening a new account, the month of January is the perfect time to do so.
Here are the 6 best Bank Bonus promotions for the month of January:
1. HSBC
HSBC has three signup bonuses available for their three checking accounts. You can earn $200 with a new Choice Checking account. The second option is earning $350 for the mid-tier Advance Checking. The third options is earning $750 with HSBC Premier checking if you qualify.
2. Citi
Citi offers a sign up bonus of $600! You can earn this after opening a new account and depositing $50,000 into your account. This account does not require a minimum direct deposit activity.
3. TD Bank
With TD Bank you can earn up to $300 in bonuses. You can earn $300 with $2,500 or more in total direct deposits within 60 days of opening a new account. Another option is earning $150 bonus with just $500 in total direct deposits within 60 days of opening a new account.
4. PNC
With the PNC Virtual Wallet you can earn a $300 bonus! All you have to do is open a Virtual Wallet with Performance Select account. Then just add $5000 or more direct deposit and use your debit card 10 times within 60 days. That's it! You have now officially earned your bonus.
5. Capital One Money Market Account
The Capital One Money Market account is a wonderful high-interest savings account. It is one of the best savings accounts available. Just for signing up you get $200 after depositing $10,000 or more into your new account. You will not have to worry about monthly fees on this account. Also there are no direct deposit minimums.
6. Discover
Discover offers bank accounts with no monthly fees and competitive interest rates. They offer new account holders a $150 or $200 bonus after depositing $15,000 or $25,000 in a new savings account. You can earn money easily with the Discover bank account and not worry about monthly account fees. There is no minimum deposit time to qualify for the bonus.
Taking advantage of these bank bonus's are a great way to earn some extra cash. Just beware of the fine print of when you have to transfer money by or if you have to make any debit card purchases to earn your bonus.