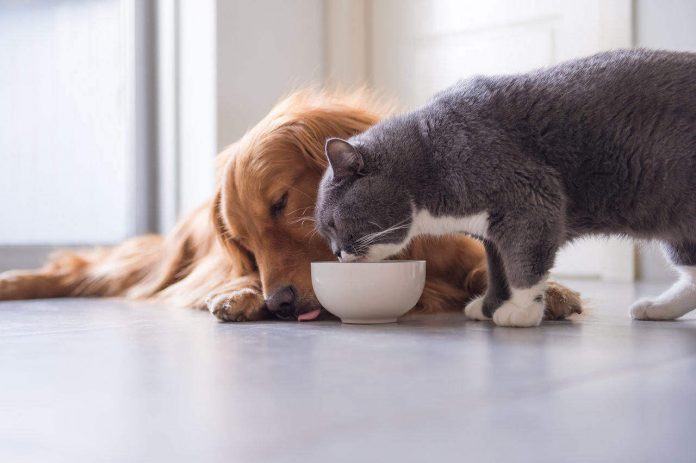 Shopping for cat food for your fur baby is hard. You don't just want to buy any cat food for your fur baby. You want to make sure that your cat has the best quality of cat food. This is why before you settle on a cat food, you should do some research.
Cats are carnivores, meaning they have a biological need for meat. Your cat may have the ability to digest particular plant products in small quantities, but protein must be the focus of their diet. A high quality cat food will always have animal protein as the primary ingredient with lots of healthy animal fats and restricted carbohydrates. Never buy cat food that's made out of wheat, corn, or soy ingredients, or even one which utilizes artificial additives such as flavors, colors, and synthetic compounds.
Searching for cat food is challenging. We have researched all of the cat foods out there and have 5 top recommendations for high quality food brands.
1. Natural Balance Limited Ingredient Dry Cat Food
This is our overall best pick out of all the cat food options available on the cat food market. It has very healthy ingredients that will satisfy your cats taste buds. Each flavor has limited ingredients so its not overly complicated. You will see on the packaging that the main ingredients are always green pees and a protein (chicken, salmon, duck or venison). The flavors are grain free.
2. Blue Buffalo Life Protection Dry Adult Cat Food
This cat food is good for cats that need to go on a diet. If your cat could shed a pound or two, then you need to try out Blue Buffalo Life Protection Cat Food. The chicken and turkey flavors, or the Chicken Weight Control Formula are the one's that cats seem to prefer.
3. Purina Beyond Natural Grain Free Ocean Whitefish And Egg
The Purina Beyond Natural Grain Free cat food is the best grain free cat food on the market. It is also extremely affordable. There is no ground corn, wheat, artificial flavors, or soy added to this kibble.  In fact, ocean whitefish is the first ingredient, followed by chicken meal and pea protein. The meal provides fiber and carbohydrates for energy.
4. Rachael Ray Nutrish Natural Dry Cat Food
Rachel Ray's Nutrish Natural Dry Cat Food is great for adult cats. This is because it is a natural meal without wheat (gluten). Flavors include salmon and brown rice or chicken and brown rice. They both contain real meat as the first ingredient. Also, they do not contain ground corn, wheat, soy, poultry by-products, nor artificial flavors or preservatives.
5. Blue Buffalo Wilderness High Protein Dry Cat Food
Blue Buffalo Wilderness High Protein Dry Cat food is great for older cats. Your cat will get  special kibble pieces that contain specific vitamins and minerals. This will energize your little fur baby and keep your adult cat healthy and active.
Searching for cat food is not an easy task. You want to feed your fur baby the best that is out there. Do your homework, talk to your veterinarian and pet store to see what the best cat food options.