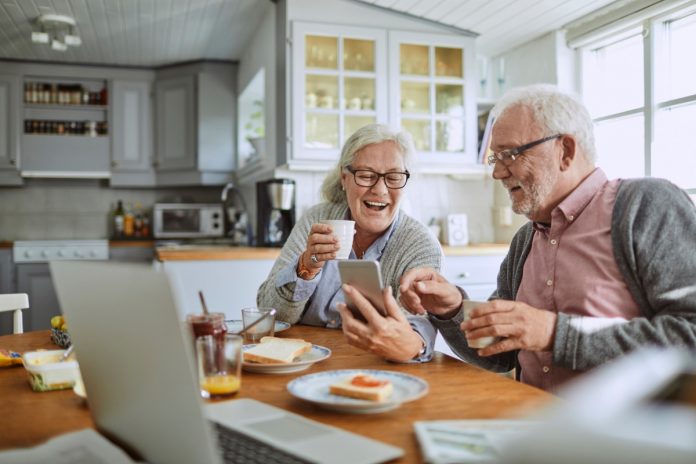 Most seniors want to continue to live in their own homes, rather living in a senior living facility. After all, they have lots of memories in their homes and it is their safe space. But a lot of seniors start having difficulty with everyday tasks such as cooking, shopping, housekeeping and personal care as they grow old.
With the help of in-home services, it is possible for your aging loved ones to continue to live in the comfort of their own home. This list below has common issues that seniors have when living alone and ways they can receive help.
Cleaning
Cleaning services are easy to find wherever your loved one lives. The frequency of visits is dependent upon the size of your loved one's home, affordability and their desired level of cleanliness. A monthly  or bi- monthly visit from a cleaner is usually common. Some seniors may even want a weekly service. 
Shopping
Shopping can be difficult for seniors because they may no longer feel comfortable driving. They have to find other forms of transportation. These days grocery stores, drug stores, dry cleaners and several other retail outlets provide same-day shipping or express pickup of items. All your loved one has to do is shop online for their necessities. Sometimes, these services may ease shopping and also make leaving the home entirely unnecessary. This is very good for seniors that tire easily, have limited mobility or do not drive.
Transportation
Home care agencies also offer companion services which include transportation to physician appointments, the grocery store and other errands. A hired company or aide not only provides transportation, but can also aid a senior to appointments if necessary. If a senior is unable to or doesn't want to leave their home, then the aide can search for and deliver desired items.
Meal Delivery Service
When a senior isn't eating well, it may have a severe toll on their health. While frozen dishes, take-out and meal replacement shakes may be great once in awhile, these choices are not ideal sources of nourishment.  There are many programs that offer nutritious meals. These meal services are sent to people ages 60 and older who have limited mobility or are challenged in providing themselves with sufficient nourishment. These foods are often offered on a sliding scale, based on a senior's ability to pay.
Financial Adviser
As a loved one gets old, budgeting and paying bills may become challenging. Paying for, excessive, overdue or unpaid bills can be difficult; therefore it is vital to make sure an aging loved one is familiar with and capable of handling their cash. Otherwise, finding a financial adviser, geriatric care manager or daily money manager will help keep them in great financial shape. 
Medication Reminder
Most seniors take a minimum of one medication a day. But as soon as a regimen gets overly complex the schedule to take medicine can get complicated. For many seniors it is vital that they get aid. There are services that help seniors take their medication with telephone call reminders. Home care workers can provide medication reminders in person and make sure appropriate doses are taken.
Mobility
Getting around in the home with limited mobility can be tough, if not harmful, for seniors. Professional caregivers can provide assistance with mobility, which can lower the probability of falls as well as other accidents. Many seniors are more energetic and less worried when they know they  have a professional caregiver close by to help.
Bathing
Unfortunately, as many seniors physical and psychological well being decrease, so does their own cleanliness. Simple tasks such as bathing, brushing their teeth, putting on clean clothes and shaving can be difficult. A professional caregiver can help with all of these tasks to make sure they stay nice and clean. 
Speak to your loved ones about what they believe their needs are and talk with other family members that are involved. As soon as you have decided which jobs they're struggling with and which services may be helpful, it is important to start researching providers in their region. Try to collect as much information as possible so you can make an educated and confident decision on who can best care for your senior loved one.