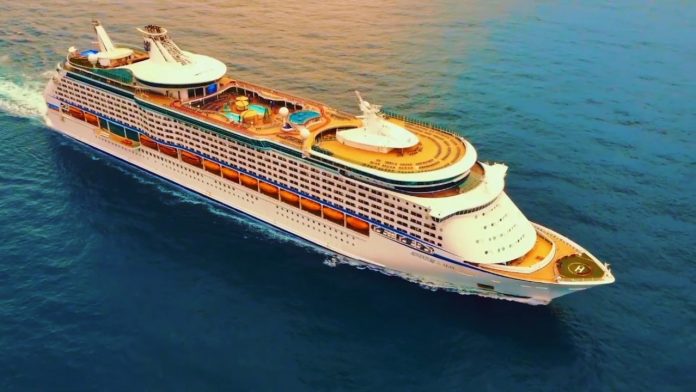 There are people who are pro's at booking a cruise. They know where to save money and how to save money. Are you one of those experts? Or are you paying way too much for your cruise vacation. If you are paying way too much for your cruise vacation, then you should do some homework on how to save money.
Here are 9 ways you may be paying far too much for your next cruise.
1. Your Schedule Is Not Flexible
Most people have very strict work schedules and busy lives in general. Add on your kids school schedules and your vacation window is very very small. Usually, the best time to fit a cruise in your schedule is around holidays and summer break. However, this will end up costing you a lot of money.
If you are able to somehow get a few days off during the Fall months or early spring, you can shave off hundreds off the purchase price of your cruise. If you cannot take time off during these times of year, then try to keep an open mind regarding your destination. 
2. Cruise Promotions
The very best deals — or greatest value — often appear during promotions provided by the cruise lines or travel bureaus. But do not expect these deals to magically appear on your lap. You have to seek them out. When you are ready to book, look to find out whether it's possible to benefit from a current promotion. When a promotion is ending soon, act fast. If there aren't any sales or promotions available, think about waiting.
3. Travel Agents

Even though the internet can tell you practically everything, it might not be the best place for you to get your cruise deal. Cruise professionals AKA travel agents may not just supply you with expertise and personalized care but they have the potential to lock in a deal which comes laced with comped dinners, free wine or other on board deals. Cruise agencies have access to specific prices and will be able to enable you to track fares and promotions in order to book at the ideal time for the very best cost.
4. Book In Advance
If you're able to commit to reserving a cruise ahead of time, your cruise line may provide a discount that is well worth avoiding your usual vacation-planning procrastination. Unnerving as advance reservations may be, they give you something to look forward to and allow you to lock early-booking promotions. or deals only available when booking your next cruise on board your present one.
5. On Board Expenses

A significant mistake people make when planning your cruise isn't contemplating what you will spend once on board — or how you are able to save money throughout your journey. When on vacation you of course want to pamper yourself. The the spa treatments, exclusive sun deck moves, dinner theater displays, souvenirs and, naturally, cocktails come a-calling.
To prevent racking up on board expenses , take advantage of on board economies such as reductions in the spa port days or sales at the stores toward the conclusion of the cruise.
6. BYO Drinks/Food
If you or your kids drink a lot of soda or even alcohol then BYO is for you. Cruises are not like airlines. Cruise lines are somewhat more lenient than airlines at the sense that for most, it is possible to bring soda, alcohol water and snacks onboard. Why pay inflated prices to get your favorite candy at the onboard store?
7. Loyalty Programs
It is fine to try out different cruise lines; however, if you are ever interested how fellow passengers appear to be getting free bottles of Champagne, free laundry services and invites to exclusive cocktail parties, it is because they have done this all before with the same cruise line. Loyalty perks could go into effect on your next cruise with the same cruise line.
Pledging your precious time and money money to a single cruise business could lead to discounts, updates and also a free cruise on lines, for example Oceania and Crystal.
8. Children
Some cruise lines charge the same for a baby and an adult. You should not have to pay big bucks for minors to cruise. MSC Cruises allows children 11 and younger to sail free at all times (subject to availability), and people 12 to 17 can benefit from free fares during low seasons. Children also sail free through pick booking intervals on luxury line Crystal Cruises and lake cruise operator CroisiEurope. On other lines, start looking for promotions which provide reduced or free children' fares, third/fourth passenger fares or"friends and loved ones."
9. Do Not Cruise Solo

Cruise lines like it when passengers book more than one room. Single travelers are generally charged a markup. This markup can be the price of a whole other ticket. But an increasing number of lines have been reconsidering the single cruiser, and several — such as Norwegian, Royal Caribbean and Costa Rica — possess built cabins for solo travelers in allegedly more reasonable prices.
These are 9 ways that most individuals end up paying too much for their cruise vacation. Now that you know how to save, you can be a more savvy cruise goer.