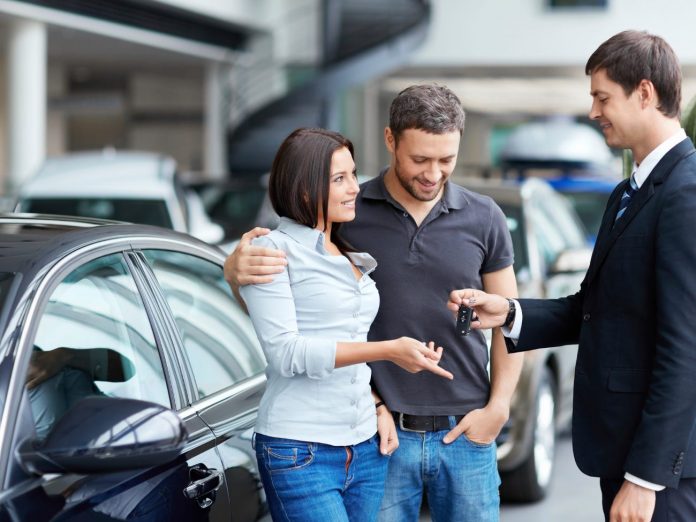 Buying a new car can be frustrating. The research on what car best fits your needs and then figuring out if you can actually afford that car is a lot to figure out. If your dream car is a bit out of your price range, do not give up hope. There are ways you can save money to help bring down the cost. One of these ways is buying your car during certain days or times of year. To get the best discount, you should figure out when it is optimal to purchase your dream car. Check out our recommendation on when you can find the best deals to buy a car.
Monday

This is not a typo. Monday is a great day to buy a car. Most sales happen over the weekend because that is when people have time off to go to the dealership. Mondays are very slow car sales days. Dealerships are lucky if someone walks on their lot on Mondays. So it would be great for a dealership to be able to sell a car on a Monday. Not many people have time they can take from work to go through the process of buying a car. You might need to take a day off, but it is worth it. Monday discounts can be as great as 8.1%, which is higher than the weekend.
May
May is a great time to buy because of memorial day sales. Also, if you are looking for mid-size SUV's, May is a great month. This is because manufacturers are starting to slowly roll out the new model for the coming year. This naturally drops the cost on the current model because dealerships want to sell the old inventory.
October

October is a great month for deals on pickup trucks. You can find deals on full-size pickup trucks, which is rare. It is estimated that you can save about 7% on a pick up truck during this time. Around Halloween time, big discounts are available for the full-size pickup truck. The last Friday of the month in October there are a lot of end-of-the-month sales promotions.
November

November is the month to get discounts on compact cars and midsize cars. You can expect discounts slightly over 7%. We aren't sure why November is great for compact cars and midsize cars. Our guess is that its the end of the year and people want to start fresh for the new year with a new car rather than their beater car.
December

December is by far the largest car sales time of the year. Basically, all cars and all models are put on sale. There are a number of reasons for the sale. The first being that Christmas is coming up. The second reason is that dealerships really want to clear their lots of the previous years inventory.
New Years Eve

New Years Eve is the largest financial bonus that salesmen can receive at a dealership. This is because on that day their monthly, quarterly and annual sales goals diverge. This bonus can offset any discount they give on a vehicle.
If you are not in a hurry to buy a car, then you should definitely wait for one of these more optimal times to purchase a car. You can save as great as 8% on your purchase, which is a lot. This can go into paying for gas!