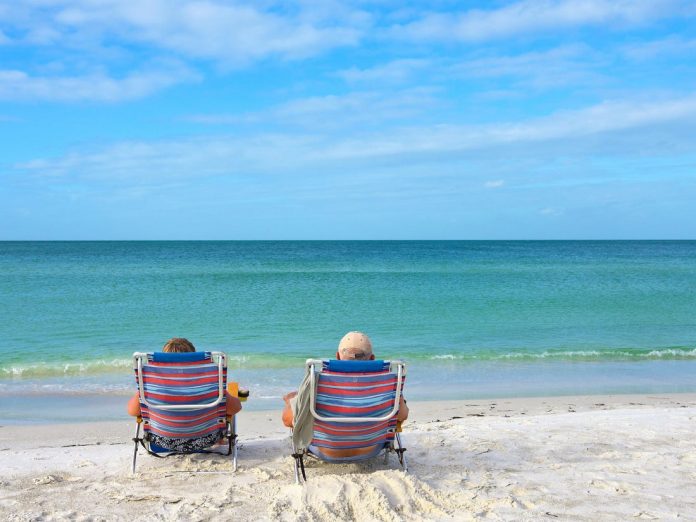 Boomers are reinventing retirement. They no longer want to be in a quiet retirement community. They don't want to sit in front of a television watching reruns of Olympic ice skating competitions. Boomers want to live up their retirement life.
Up until now, seniors have not had much selection when it came to retirement communities. The communities were located in quieter suburb areas. They would have planned out movie nights, game nights and exercise classes. Of course most of these retirement communities had access to some type of golf course. All of this sounds very typical of a retirement community right?
The demographic of retirement was very well understood. Then the boomer generation came along. This boomer generation wants to do things differently. They want excitement in their retired life. 
New Retirement Trend
Linda is a 65 year old retired boomer. She worked hard her entire life. She lived a life of travel and adventure. Her idea of retirement is not moving to a suburb and quietly living out her retired life. She wants to continue the lifestyle she led in her younger years.
For Linda, a retirement community in Chicago is perfect. There is a community with a contemporary design and a state-of-art library and community center on the ground floor together. The moderate-income senior living on the top floors provide her with the hustle and bustle type of life she likes. Also, restaurants and other activities are just a walk away.
The drawbacks? There might be a lot of bars and it might be noisy. Also a drawback is that the lease usually goes up in these types of senior living arrangements every year. For seniors on a restricted income that can be tough to maintain.These senior living communities lease at $740 monthly to get a one-bedroom and $890 to get a two-bedroom flat.
Retiring At Home
Lot's of seniors are also insisting in "aging in place". What does this mean exactly? They don't want to move out of the home that they have lived in their entire life. In order to do this many seniors have to install safety features like shower guard rails and lifts for the stairs.
Making your home your place of retirement can also be tricky. This is tricky because by retiring at home seniors might often feel lonely. Loneliness is not good for seniors because it poses a health threat. It is a larger threat than smoking and obesity, and may double the speed of dementia
European Model
The United States needs to rethink its senior care. Europe has been revolutionizing senior care for quite some time now. The Netherlands, for example, is home to a memory-care village, even an entire indoor-outdoor community for dementia sufferers. Holland has  an established program pairing affordable-housing-seeking school students as roommates with companion-seeking seniors.
Final Thought
Becoming aware of affordability, support, quality of care and socialization will induce the crafting of different options for senior housing options. Some of these different options include: multi-step versions, zoning for multi-generational houses, and resourceful sharing market. Boomers are reinventing retirement and it is exciting to see how things are evolving in their age group.